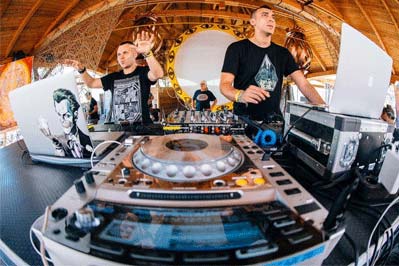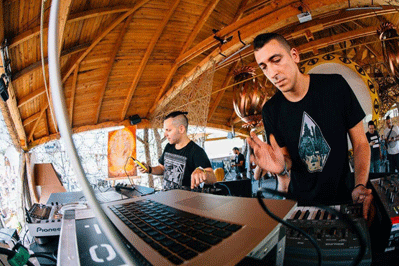 Label: HOMmega Records
Booking: info@fm-booking.com
Territory: Worldwide
Few karmic meetings in the studio resulted in Alpha Portal's big bang birth. It set brothers-in-sound Avi Shmailov (aka Astrix) and Yoni Oshrat (aka Ace Ventura) on a promising path to become one of the scene's most successful electronic music acts. They enhanced their music to the highest psychedelic reaches and through their amazing on-stage performances, Avi & Yoni will create unforgettable dance floor moments. This is the perfect union of musical minds with a mutual belief in border-free psy trance music.