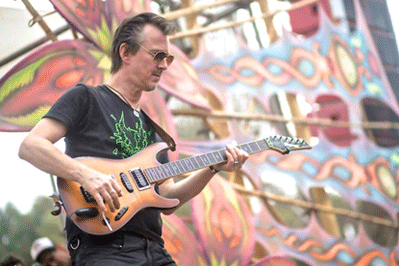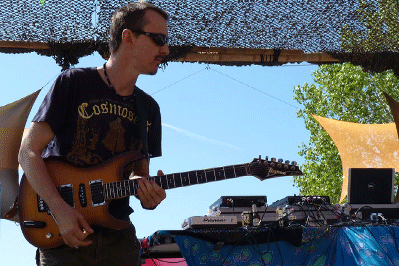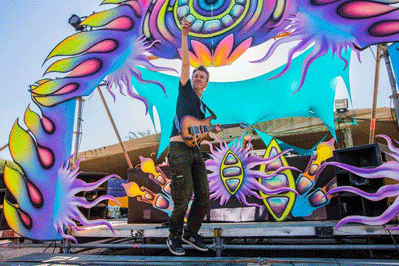 Label: Future Music Records
Booking: info@fm-booking.com
Territory: Israel
Bill Halsey, the producer behind Cosmosis (and Mumbo-Jumbo) is a former professional session guitarist from London. During this part of his musical career he played with countless bands playing Rock, Funk, Jazz, Blues, Pop and Hip-Hip, touring Europe and Australasia.
Bill says : "Being a session muso was a game of extremes; some of the bands that I played with contained some of the most incredibly talented musicians that I ever had the pleasure to blag my way onto a stage with. On the other hand many of the bands were way beyond bad and I ended up having to commit some of the most heinious musical crimes known to man on a very regular basis - in the name of making a living..."
Bill honed his writing and recording skills by composing and and recording pop tracks for over ten years before finally becoming involved with creating pure electronic music.
Now as much in demand to compose music for picture as he is for live appearances to play his particular brand of tongue-in-cheek, full power Psy-Trance music on dancefloors quite literally all over the globe.
During the last 12 years of touring Bill has played Cosmosis' music to ecstatic crowds in such diverse places as:
Japan, Taiwan, Brazil, Israel, India, Bali, Germany, Australia, New Zealand, Colombia, United States, Egypt, Switzerland, Sweden, Hungary, Slovakia, Denmark, England, Spain, Ireland, Canada, Serbia, Scotland, Belgium, Finland, Holland, Greece, South Africa, Russia, France, Mexico and Portugal and plays regularly in many of these countries
Bill now divides his studio time between scoring music for animation, lazing about in a hammock with his acoustic guitar in the back garden, making full power dance music and touring Cosmosis worldwide.