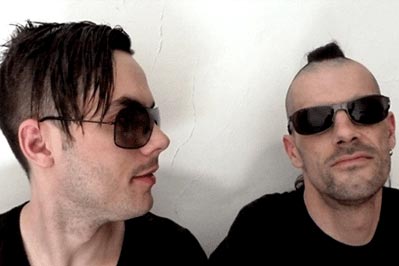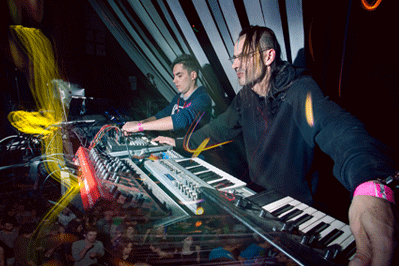 Label: Zenon Records
Booking: info@fm-booking.com
Territory: Israel
GRUB are composers, Fernando Rodrigues (Psyjar) and Andre Sousa (Agent Boogie). Friends for many years, they explore infinite possibilities by sharing their views, ideas and perspectives and articulating abstract sounds within deep atmospheric soundscapes.
The project began in the middle of 2012. In August 2013 their track "All Is Full of Grubs" was released on Maia Brasil Records and five months later their debut EP "Mechanical Particles" was released through Glitchy.Tonic.Records. The project went on performing live in many venues and festivals through Europe. Their latest Ep "Seventh Kind" was released on Zenon Records in 2015. It was the result of a conceptual idea that leads the listener throughout an alternate reality, suggesting alien environments and deep, dark and mysterious places. As a relatively recent addition to the Zenon Records "Team" the project intends to follow up composing new ideas and to develop different sonic perspectives that can be experienced and perceived by the listener in a vast number of ways.