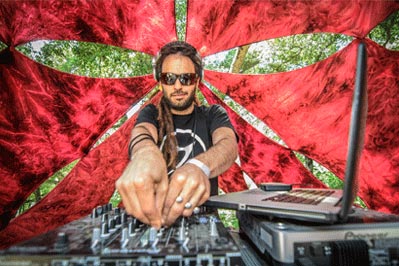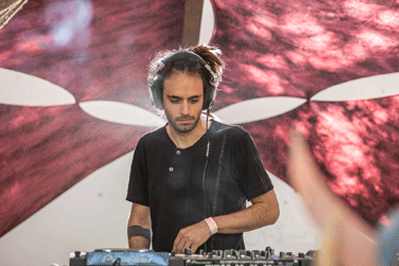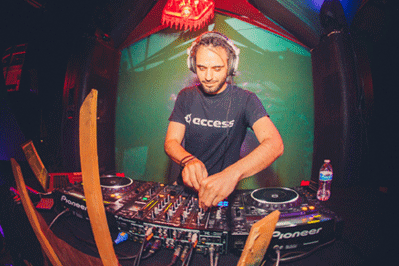 Label: Zenon Records
Booking: info@fm-booking.com
Territory: Israel
NIKROMA's uplifting psychedelic space-groove is strongly rooted in his San Diego upbringing, computer science studies, and inspiration he draws from the Los Angeles Psychedelic party scene. On a Tuesday morning, when Nikroma was coming home from Geek 101 class, he noticed a little rabbit hopping at his side which led him to the swamp of Eternal Groove. There he was baptized by The Oyster and Joined the crew of "TERRAKROMA" in Los Angeles, on their mission to spread funky choons like butter. Never getting that sticky swampy mud off his skin and out of his ears, Nikroma's sound and style of music cultured into a unique crunchy, funky, sticky, groovy, swampy, squelchhy, FAT, and psychedelic ear worm that burrows into your brain and churns your body in ways you have never known! In 2012 KROMAGON, the side project of Nikroma, was signed to the world-renowned progressive label, Zenon Records. KROMAGON focuses on a psychedelic journey coupled with ever-evolving abstract soundscapes, offering the awakening of a new musical era as well as a passage for listeners into a sacred dimension of spiritual being. Using tribal percussion, forest atmospheres, and intertwining industrialized effects, KROMAGON creates a diverse sonic palette where organic and synthetic fuse to produce anunparalleled auditory experience. With an upcoming album scheduled to release at the end of 2016, and a growing demand for his intoxicating performances around the world, you can expect to see KROMAGON Live at all major festivals.