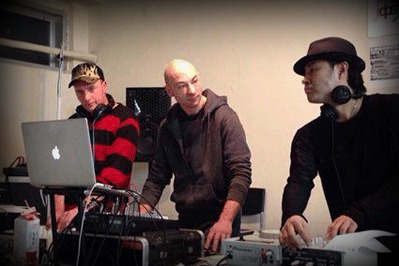 Label: Matsuri Digital
Booking: info@fm-booking.com
Territory: Israel
Prānā was a London based project founded in 1994 by Tsuyoshi Suzuki and Nick Taylor. They also used Taiyo alias at the same time and released
their first album on Step 2 House Records under this name in 1994. This album was followed by several successful EPs released on Inter 1 Records
and Tsuyoshi's own Matsuri Productions. Their second album Cyclone (and the first album released under Prānā's name) was released in 1996. It
was actually a compilation of their best tracks produced between 1994 and 1996 where most of them were previously released. Their latest album
Geomantik was released in 1997 and included 4 new tracks produced by Tsuyoshi Suzuki and Andy Guthrie, and 5 remixes by other artists and
groups including well known Total Eclipse and Green Nuns Of The Revolution. Prana is now re-unit and sometime play in festival in Israel and Europe.